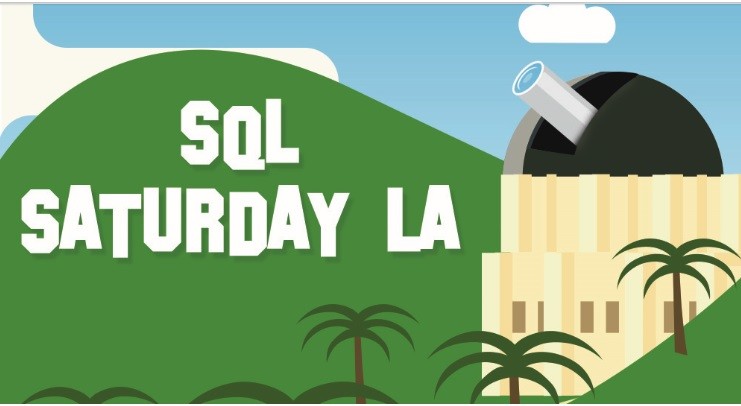 Logo by Janella Payumo and Robert Mizikovsky
Event Date: 13 August 2022
This event is: Live and in-person
Countdown
There is a code of conduct for this event that all attendees are expected to follow. Please report violations to the organizers If you need to report a Code of Conduct violation, please contact the organizers and send a copy to coc@sqlsaturday.com
Location ● Sponsors ● Rooms ● Schedule ● Speakers ● Volunteers ● Contact
LinkedIn Instagram YouTube Pinterest
Event Details
data.SQL.Saturday.la is a free training event for professionals who use the Microsoft data platform. This community event offers content across data management, cloud and hybrid architecture, analytics, business intelligence, AI, and more.
Location
The event is taking place at:
St. Robert's Building ("STR")
1 LMU Dr.
Los Angeles, CA 90045
Please Visit Our Sponsors
For sponsor information follow this link.
Rooms
The rooms are not available for this event.
Speakers
The Call for Speakers is open until 31 July 2022.
You can submit a session by clicking the link below. The call for speakers ends on
Volunteers
Volunteers are very important to a successful event. Please use the link below to volunteer.
Contact the Organizers
The organizers of this event are: