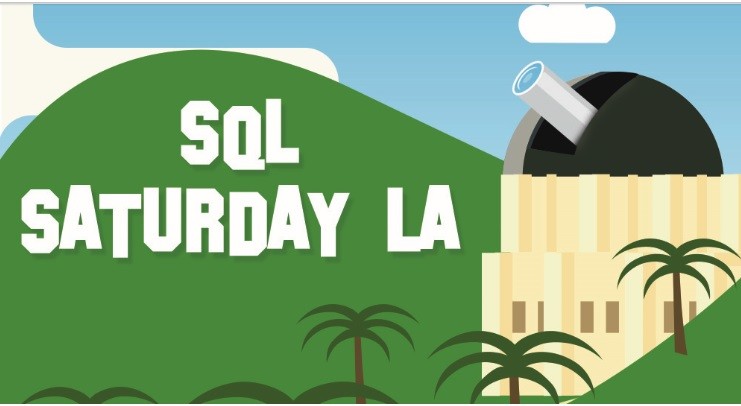 Logo by Janella Payumo and Robert Mizikovsky
Event Date: 12 June 2021
data.SQL.Saturday.la is a free training event for professionals who use the Microsoft data platform. This community event offers content across data management, cloud and hybrid architecture, analytics, business intelligence, AI, and more.
This event is: Virtual
Countdown to SQL Sat Los Angeles June 2021
There is a code of conduct for this event that all attendees are expected to follow. Please report violations to the organizers
Sponsors ● Rooms ● Schedule ● Speakers ● Volunteers ● Contact
LinkedIn Instagram YouTube Pinterest
Please Visit Our Sponsors









Contact the organizers for information about sponsoring this event.
Rooms
The rooms are not yet live, but on the day of the event, you can click on the room you want to join. You can change room at any time to attend the sessions that you prefer.
VMware + LobbyDatavailSiosWherescapeLucient
Schedule
Please note the event is taking place in Pacific Daylight Savings time UTC -7
The schedule shown below is updated by Sessionize to match your computer's time zone setting.
Speakers
The call for speakers is now closed.
You can see a list of the speakers on
the submission page
.
Volunteers
Volunteers are very important to a successful event. Please use the link below to volunteer.
Contact the Organizers
The organizers of this event are: